Not long ago, liberal democracy was regarded by many as not just the best form of government, but the inevitable form of government. At the end of the Cold War, Francis Fukuyama
famously
called the end of history: democracy had won, everything else had failed.
In 2017, that view looks naive. New research warns that democracy's fan base is shrinking, especially among younger people.
Falling out of love with democracy
In a paper
published
by Roberto Stefan Foa of the University of Melbourne and Yascha Mounk of Harvard shows that the proportion of people who support "having a strong leader who does not have to bother with parliament or elections" has risen across the world over the past 25 years, in many cases considerably.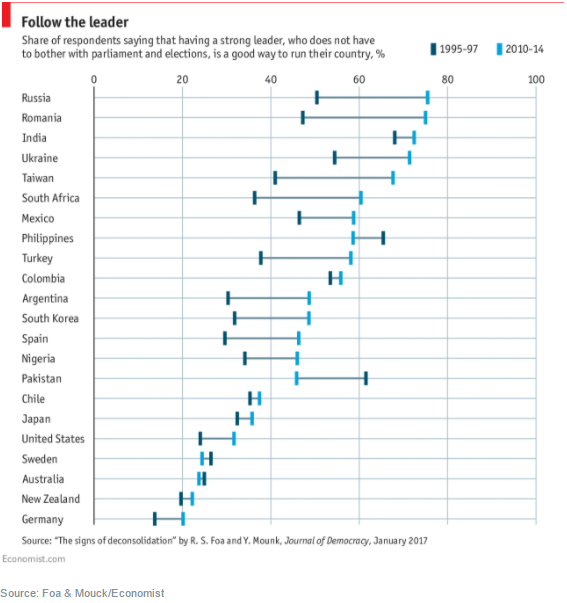 Image: The Economist
Foa and Mounk's research shows that millennials have become less attached to the importance of voting. In 1995, only 16% of 16 to 24-year-old Americans believed that democracy was a bad way to run the country. By 2011, that share had increased to 24%.
"Millennials Are Rapidly Losing Interest In Democracy":